Five-axis 3D waterjet cutting
With the largest waterjet cutting machine in Maine, Front Street Shipyard will cut, shape, and ream custom parts for your business.
Cutting nearly any material including textiles, stainless steel, and titanium.
We'll cut parts directly from your 2D or 3D electronic data with a high degree of precision and accuracy. Front Street Shipyard's manufacturing division will begin operating in fall 2020. We'll be installing a Suprema DX 1340 model from Waterjet USA LLC.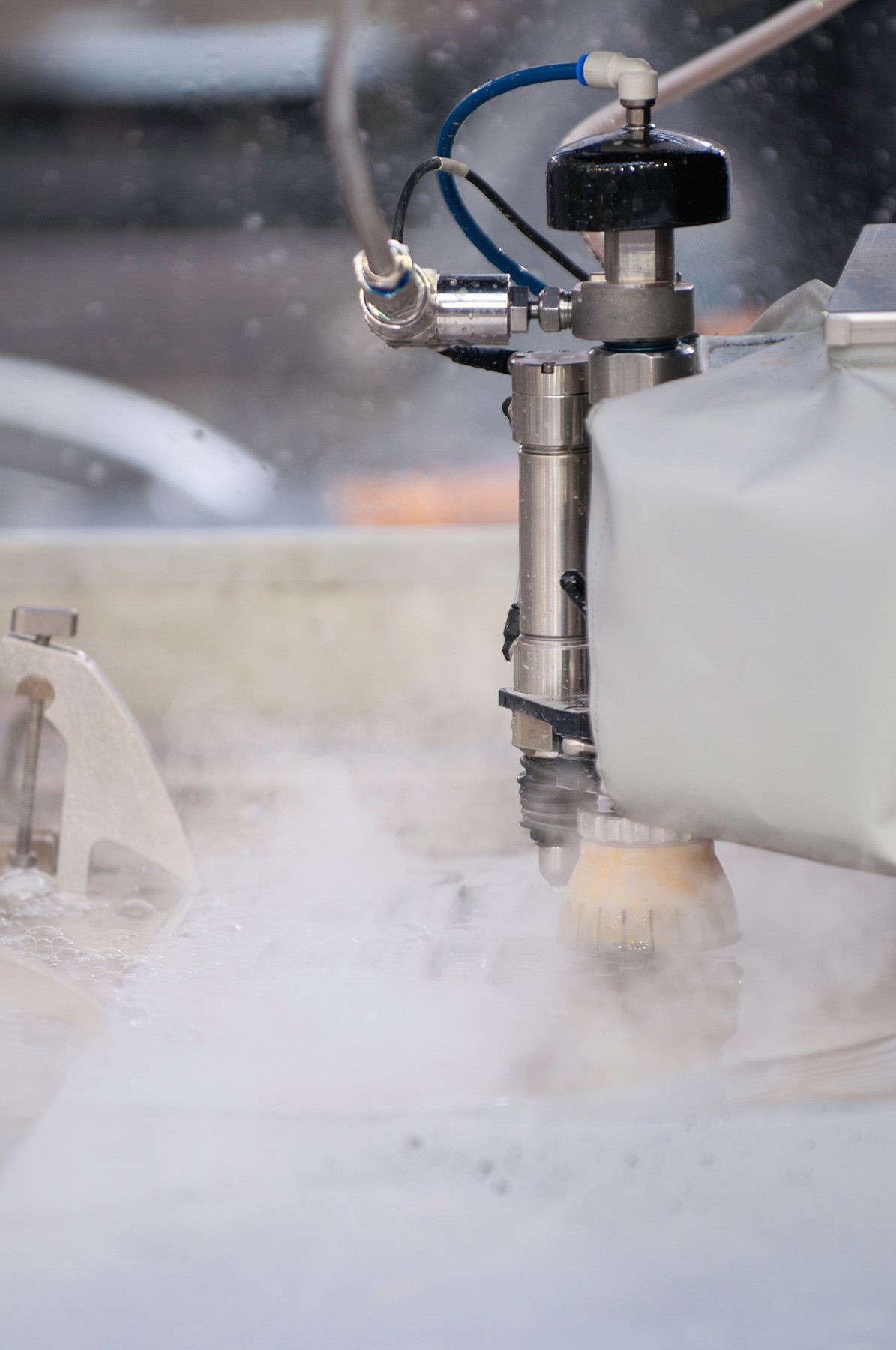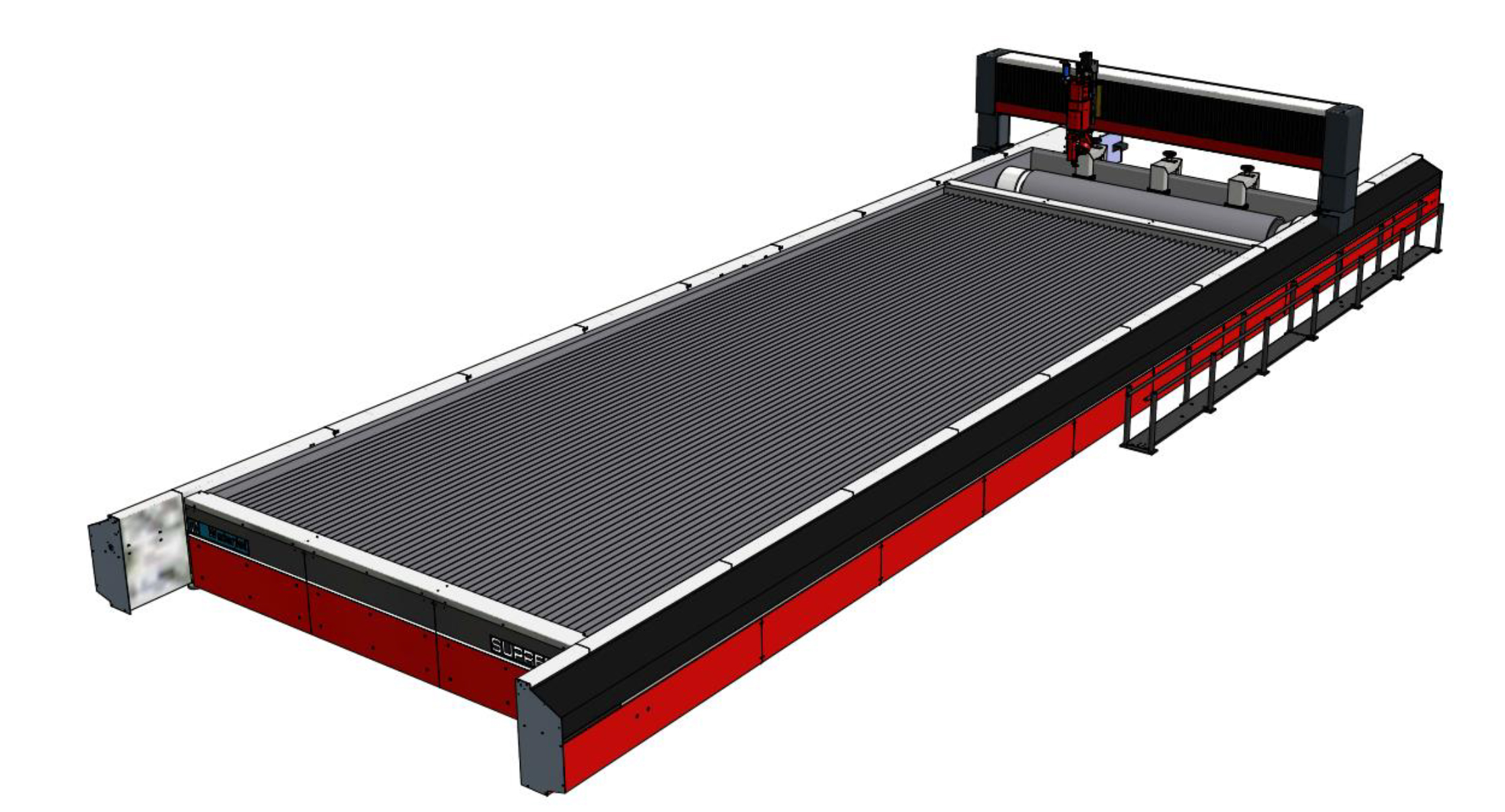 Front Street Shipyard's waterjet cutting machine has a unique lathe attachment for special tubular indexing or turning applications.
Min. tube diameter: 4''
Max. tube diameter: 20''
Max. tube wall thickness: 2''
Max. tube length: 120''
Min. tune length: 20''
Max. tube weight: 1,000 Lbs
There is also an exclusive 3D and bevel 2D cutting system that's able to automatically maintain a constant distance from the nozzle during the axes interpolation up to 69°. There is infinite rotation of the C axis.
Specifications
X-Y AXIS

Max Cutting Travel

3 AXIS

X-AXIS: 13'

Y-AXIS:  40'

Z-AXIS:  20''

Material Table Size

X-AXIS: 15'

Y-AXIS:  42'

Mechanical Accuracy

±0.002''

Repeatability

±0.002''

Ball Bar

±0.003''

12'' DIAMETER

AT3'/MINSPEED

Rapid Speed

±800''/MIN
What complex parts do you need built?
We use environmentally friendly technology to accurately cut most any material with ultra high pressure water (up to 6.200 Bar). The waterjet cutting process doesn't produce any mechanical or thermal deformations on the material, nor does it require any additional processing since the contoured surface of the cut is perfectly finished.
5-Axis 3D Technology
The 5-axis Evolution 3D cutting system automatically maintains a constant distance between the nozzle and the material, through the use of a touch probe device — even while the cutting head is rotating. 
Any Material, Any Thickness
Cut any shape, size, or material up to a maximum thickness of 300 mm. Using the same tool and parameters during most operations, it's possible to easily cut marble, granite, glass, ceramic, composite materials, metals, and alloys.
Precision & Accuracy
Your parts will be manufactured with the most precision and accuracy available today. We'll cut within a tolerance of ± 0.1 mm (± 0.004").
If you'd like to discuss a manufacturing project with us, please get in touch with us.
---